Uniquely Sustainable
Our new partners PurOptima are global leaders in the manufacturing of high-quality sustainable, acoustic glass wall and door solutions. Their interior glass partition wall systems are made with the lowest embodied carbon aluminum on the market. They are proactively minimizing the carbon emissions associated with our products and leading the Circular Revolution.
Naturally Innovative
PurOptima is committed to continual product advancement and ongoing innovation, working in partnership with clients to offer a full range of bespoke, high performance glass wall partitions and doors.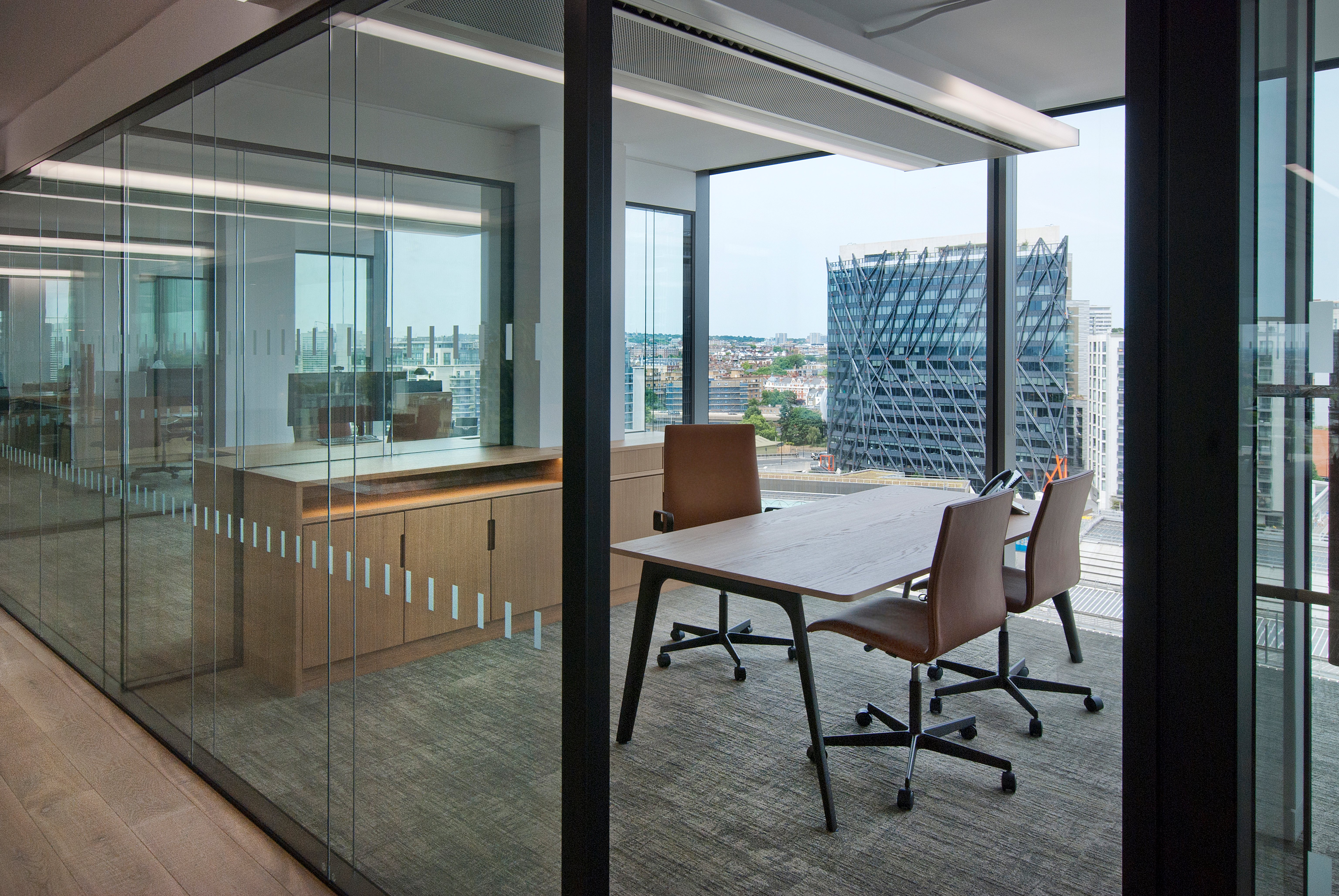 Distinctly Structural
Built with the highest quality materials, our new interior glass wall systems offer exceptional structural stability. Available with distinctive head deflection systems delivering unrivalled deflection load performance, all products beautifully designed to offer the highest levels of design and structural performance.
Manufactured in the UK, fabricated in the

US.

PurOptima is manufacturing their award-winning glass walls in the UK and fabricate locally through their first US partner Benhar Office Interiors. At the UK HQ they have teams of dedicated Technical Designers, product specialists and support staff who work across borders to support our projects. Benhar Office Interiors will support your project from design to installation and beyond.
Leading the Acoustic

Revolution

Innovation plays a vital role, and this has led to the delivery of industry-leading acoustic performance. All PurOptima systems are tested and certified to offer groundbreaking acoustic performance.
Hydro CIRCAL- High-quality glass walls, Low-carbon aluminum
Made with a minimum of 75% post-consumer recycled content, Hydro CIRCAL minimises the carbon footprint of our glass wall partitions and doors. With one of the highest recycled aluminium contents on the UK market, Hydro CIRCAL delivers a truly sustainable option for our clients. Independently certified and fully traceable, our move to Hydro CIRCAL means we can guarantee our clients the high-quality glass walls they expect, made with low-carbon aluminium.