Overview
Our technology tools empower incredible innovation, collaboration and efficiency for your modern office.
LiveOS
MillerKnoll's LiveOS software uses space utilization sensors to gather real-time data and insights, and includes a wellness app and smart furniture.
What are the benefits?
Optimize real estate

Enhance unassigned seating

Promote employee wellness
What's included?
Workplace performance reports

Secure cloud-connected sensors

Employee wellness app

Workplace consultation
Speak to your Benhar rep, or contact us for more information.
Room and Desk Booking Software
The scheduling app for hybrid work provides a better employee experience, whether your team wants to work full-time in the office, remote, or a little bit of both. Used by businesses of all sizes to successfully manage hybrid work, Robin provides organizations with the tools and insights needed to succeed. We can help you find the right technology to fit your organization's needs.
Benhar Workplace Optimization Platform
The way your business operates has changed. How your office space is used has changed Remote work and hybrid workforce are variables that require new approaches. The Benhar Workspace Occupancy and Utilization Platform will provide objective data to understand how the workforce is using your space, and insight into how it can be better utilized for the future of work.
Important Questions, New Calculations
Is this space working for my workforce now?
What type of space is needed for what comes next?
Do we need our current amount of office space?
Our workplace utilization sensors provide the right information on how your space is being used so you limit financial exposure to space that is not working for you.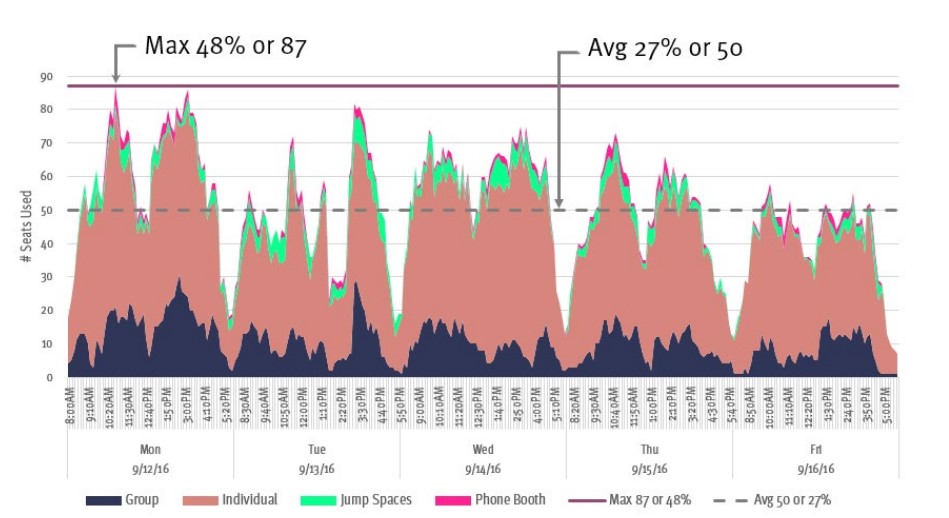 Smart Decisions, Simply Presented
We help make sense of the sensor data by visualizing the recommendations of our workspace experts by running metric-based design scenarios based on the question of "how hybrid do I want to go?" Detailed floor plans and cost savings reports are generated by our AI driven design software and professional design team.
Create Your Office of the Future
Creating a working environment where employees can collaborate and thrive means working with a partner who has access to the widest range of products and the design and specification tools to present in a collaborative 3D environment with fast, accurate pricing so you can make confident decisions for your office of the future.